Event LED Video Wall
We Specialize in Unique LED Video Wall Experience For All Events 
LED Video Wall Provides Immersive Visual Experiences for Your Guests
LED wall or LED video screen technology has made a substantial impact on how information is conveyed in a wide range of event environments. A variety of video screen / LED Wall technologies are now used in conferences, trade shows, educational settings and much more. With our ultra-high-definition LED visual display technology, you're better able to engage your audience members throughout the entire event.
Another reason why LED wall or video screen is the choice for events is that it can fit in any form and size, because it's design is modular, it means you can assemble them in any size and shape you want.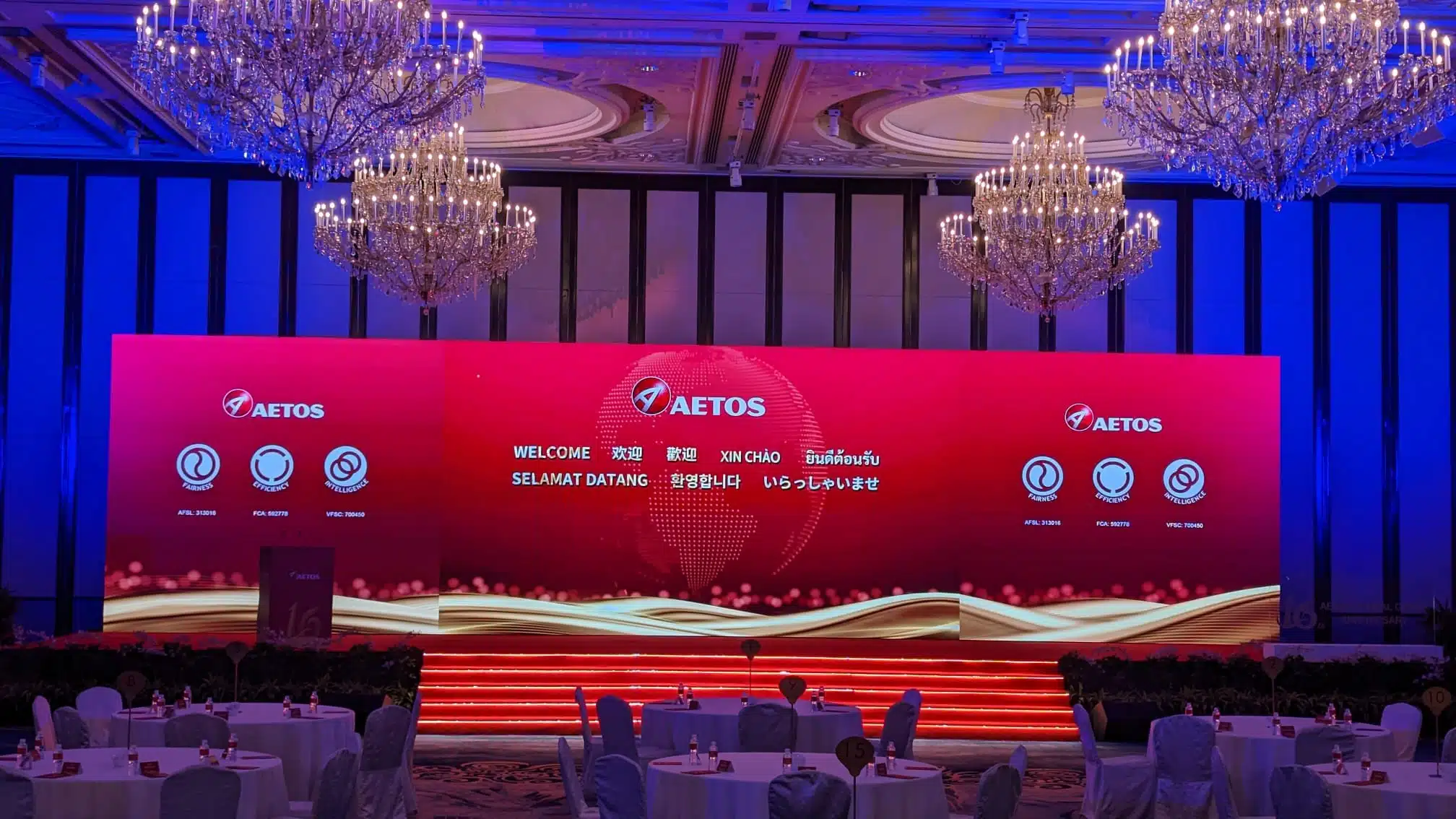 Unique LED Wall Architecture
Visual Source Flexibility, Hardware Simplicity, and High-performance Processing and Control. Our LED video wall rental comes with hardware like processors, splicers and switchers in a bundle. We also have our team of experienced video wall operators on deck during event for full technical support. They can do unlimited video wall content layout designs (roaming, Picture in Picture, Zooming in/out, Stretching and Cropping). They can also configure multiple windows on a single display.
Creative Video Content
Having quality hardware and experienced technical staff is not enough. Visual and video effects are often integral to a event's story and appeal. Our designers and visual artists provide customized motion graphic video backdrops and essential animations to make your event more visually appealing. Visual effects will also be carefully planned and choreographed during pre-production and production for a visually capturing event.
Video Jockeys (VJs) / Visual Artists Collective
Our collective of VJs and visual artists add a stimulating visual element to your event.
VJs mix videos or video loops, usually sampled from movies, music videos, commercials, animations, etc. Their mixes and the correspondence in style with the music that is being played could be a great miscellanea of styles and moods. They are suitable for club sessions, after parties and dinner & dance complementing the DJs on set.
VJs are often mistaken as Video DJs. Video DJs are DJs who instead of spinning music tracks, they mix music videos (MTVs or now commonly known as MVs) during their live sets.
Visual artists are more like musicians, creating and playing their own creations and customization. They are better fit for performances (like musicians, singers, live bands) looking for some visual companion. They can work together or at least speak out the direction of the live set. So both artists can find common ground, adjusting their work in order to create an effective audiovisual experience.
Connect with us today to find out more about what we offer!